Ultimate live-work space in Uptown Dallas hits market for $7.5 million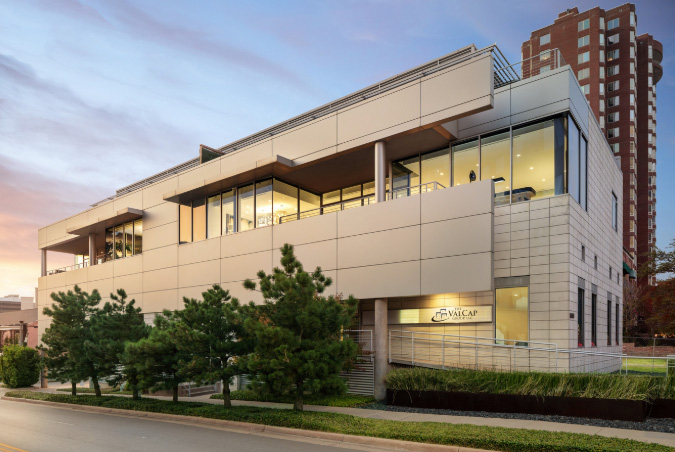 CultureMap Dallas reporter John Egan posted the following article about ValCap's headquarters building on Aug. 29, 2019
What very well could be the ultimate live-work setup in Dallas recently went on the market for a sweet $7.5 million.
Aside from two luxury townhomes, each measuring about 3,700 square feet, the contemporary Sugar Building in Uptown features about 5,400 square feet of offices. In addition, a 13-car garage — complete with a Tesla charging station — and an air-conditioned workshop encompass about 4,300 square feet.
The four-story property, at 3203 McKinney Ave., owned by The ValCap Group, features three bedrooms and two bathrooms in one of the residential units and two bedrooms and a two-and-a-half bathrooms in the other residential unit. The office space contains four bathrooms.
Other features include:
Uptown views from the rooftop
Terrazzo, concrete, and hardwood floors
Venetian plaster
Floor-to-ceiling glass walls
Residential kitchens with high-end appliances
Automated window shades
Spa-like baths
Jonathan Rosen of real estate brokerage firm Compass has the listing, which he says is unique in the Dallas market.